Natalia Sipovskaia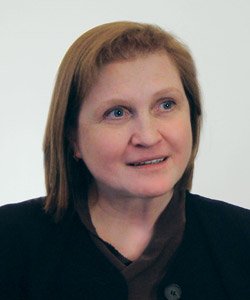 Natalia Sipovskaia is the director of the State Institute of Art History in Moscow. She has a doctorate in Art History, having studied in the department art history at Moscow State University and in the graduate school of the Institute of Art History, where she now works. She is a member of the board of directors of The International Association of Research Institutes in the History of Art (RIHA).
Sipovskaia is the editor of the new edition of the History of Russian Art in 22 volumes. She is the founder and the chief editor of the journal Pinakoteka and of the eponymous publishing house, which specializes in catalogues of museum collections and exhibitions. She has curated numerous shows in major Moscow museums, such as the Pushkin Museum of Fine Arts, the Central House of Artists, and others. She is a member of scientific research councils and acquisition committees of several Moscow museums.
Sipovskaia specializes in architecture and decorative arts of the 18th century as a distinct spatial entity. She is an authority on eighteenth-century Russian porcelain, having authored a monograph Russian Porcelain in the Eighteenth Century (Moscow, 2008). She has authored numerous catalogues of public and private collections as well as more than 200 publications.