Leonid Frants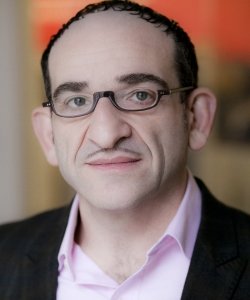 Leonid Frants was born in Leningrad (now St. Petersburg) in 1963. He immigrated to New Zealand in 1978, where he studied Mathematics at the University of Auckland, later moving to Stanford, California, to complete his Ph.D. in Computer Science. In the early 1990s, Dr. Frants worked at Morgan Stanley and later at Goldman Sachs. In 2005, he founded OneMarketData, a financial software company. He is currently its President and CEO. Dr. Frants became interested in Russian art after having been exposed to various art events organized in New York and St. Petersburg in the early 2000s by his wife, an artist and curator Anna Frants.
Frants family collection focuses on Leningrad nonconformist art of the post-war period and includes such artists as Valentina Povarova, Vladimir Volkov, Pavel Kondratiev; artists of the Arefiev's Circle (Rikhard Vasmi, Vladimir Shagin, Aleksandr Arefiev, et al.); Sterligov's Circle (Vladimir Sterligov, Aleksandr Baturin, Sergei Spitsyn, Elizaveta Aleksandrova), among many others. Over time, Frants' collection grew to include numerous works of the first half of the 20th century (Aleksandr Rusakov, Vladimir Kuperwasser, Aleksandr Samohvalov, Victoria Belakovskaya, Vladimir Grinberg, Aleksandr Vedernikov, Nikolai Evgrafov, Tatiana Glebova), as well as works by contemporary Russian artists. In addition to paintings and graphics, the collection also features installations (Aleksandr Shishkin-Hokusai, Petr Belyi, Vitalii Pushnitskii, Petr Shvetsov), new media art (Aleksandra Dementieva, Elena Gubanova and Ivan Govorkov, Ludmila Belova, Mikhail Krest, Anna Frants), sculpture and mosaic (Aleksandr Volkov, Galina Pisareva, Viktor Molev, Lev Smorgon, Anatolii Levitin), ceramics and glassworks (Anatolii Kaplan, Boris Smirnov).
The collection covers the extended period of time, from the 1920's to the present, and includes a wide range of artistic styles and techniques (from painting and sculpture to new media art created at the crossroads of art and technology). This makes it an invaluable resource for studying Leningrad/St. Petersburg art of the last 100 years.