Eva Forgacs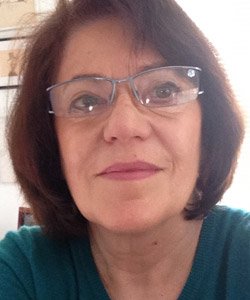 Eva Forgacs is Adjunct Professor of Art History at Art Center College of Design in Pasadena since 1994. She has also taught at the László Moholy-Nagy University and the Eötvös Loránd University, Department of Esthetics in her native Budapest, as well as in Los Angeles at UCLA, the College of Santa Fe, and OTIS College of Art and Design. Together with Nancy Perloff, she co-curated the exhibition "Monuments of the Future: Designs by El Lissitzky" at the Getty Research Institute in 1998. She served as book review editor for Centropa, a New York-based scholarly journal. She was recently awarded an EURIAS fellowship at the Institut für die Wissenschaften vom Menschen in Vienna (September 2012-July 2013); a stipend at IWM in summer 2014; and a Research Grant of the Geisteswissenschaftliches Zentrum Geschichte und Kultur Ostmitteleuropas an der Universität Leipzig in 2011.

Forgacs is President of SHERA, member and former secretary of HGSCEA, member of ASEEES, MSA, and serves on the Board of EAM (European Network of Avant-Grade and Modernism Studies).

Her books include The Bauhaus Idea and Bauhaus Politics (1991, CEU Press 1995); László Fehér (Budapest, 1998); the co-edited volume (with T. O. Benson) Between Worlds: A Sourcebook of Central European Avant-Gardes (The MIT Press, 2002). She has widely published essays and reviews in journals, edited volumes, and catalogues. Her new book Hungarian Art. Confrontation and Revival in the Modern Movement is in press.